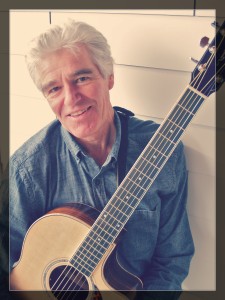 A veteran performer in venues across the country, Charlie combines a variety of vocal and guitar styles into a diverse repertoire of original and cover songs, reflecting jazz, folk, pop, and blues influences, including Bruce Cockburn and Paul Simon.
For the first three CDs, click on the "Recordings" menu above to hear sample tracks.
Response to our Beats of Burton CD announcement is encouraging!
For hard copies of this and other CDs, please send me your snail address to chazherb@shaw.ca, indicate the number of copies requested, and they will be mailed in Aug. When they arrive please send a cheque in my name for $15/copy.
Once we arrive home from our trip we will get everything on i-Tunes, CD Baby, etc, as most people seem to prefer digital options.
Thanks for your interest and patience. This is our first truly professionally recording effort, complete with serious musician's contributions and mastering.
Three songs (maybe the top three?) are Mariah's, three are mine, and the other six are covers of our faves. We think you will like them all. Thank you. July 2016
Some sample tracks from "Beats of Burton"
| Jeannie
| She Will Be Loved